Support wherever you live
At Back Up, we pride ourselves on being a truly national UK charity. Over the last year, our team of staff and volunteers have travelled over 16,000 miles delivering support, vital wheelchair skills training sessions, and patient education seminars in the 11 spinal cord injury centres across the UK, and in general hospitals.
Our volunteer mentors have also been a lifeline for people affected by spinal cord injury from the south of Cornwall to the north of Scotland, helping them to move forward with their lives.
But there's still so much more we can do – each dot on this map shows a place where we have supported people over the last year.
We also share our expertise and experience internationally.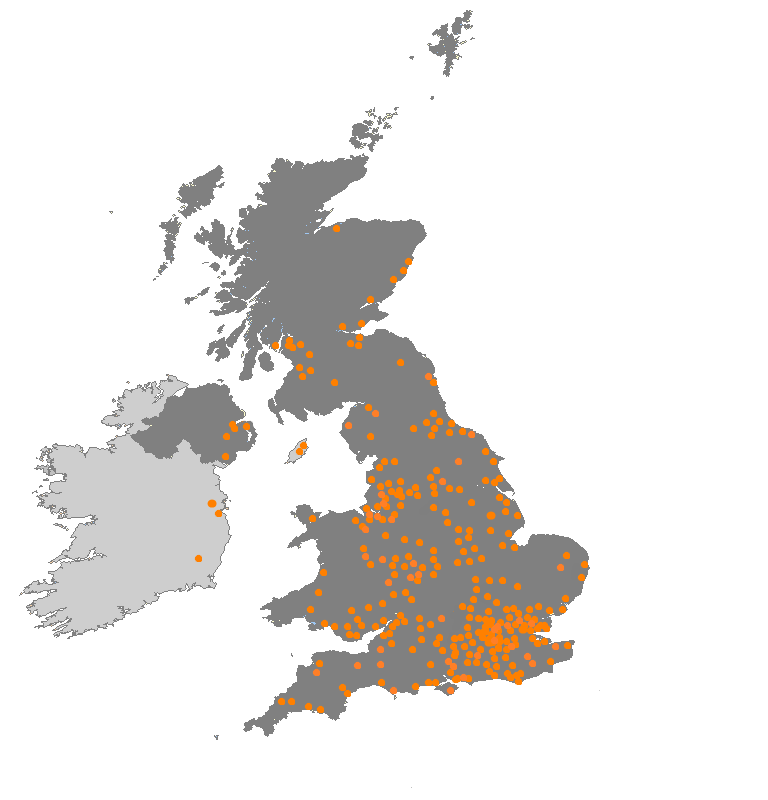 Contact
Wherever you are based, if you want to talk, please give us a call on 020 8875 1805 or email us and find out how we can help you.