Colorado Sit-Ski – February 2024
Date: Saturday 3 - Tuesday 13 Feb 2024
Location: Colorado, USA
"The course was so amazing, completely incredible. Travel was important to me before my injury and flying with my injury felt really daunting. But I'm so glad I did it because having the chance to fly to another country felt amazing. I didn't think I would be independent enough after my injury to go skiing at all, but with Back Up I could."

Melanie (26, T11 incomplete), Colorado participant 2019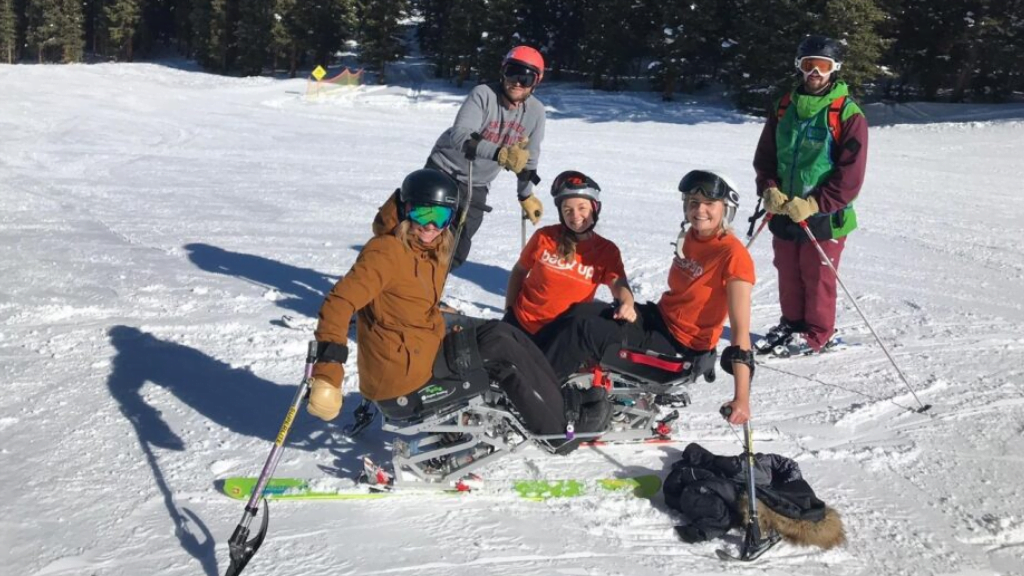 Come and learn to sit-ski with us in Colorado in Feb 2024!
The course takes place in Winter Park, Colorado and all participants will fly there and back as a group. Ski tuition is provided by the NSCD with support from experienced instructors and Back Up volunteers. The group will stay in an accessible hotel in the resort where there will also be the opportunity to experience the local après ski. 
Our Colorado ski course is for people with lower-level spinal cord injuries where hand and arm function are not affected. Typically, applicants will have a T1 level injury or below but some incomplete C-level injuries may still be appropriate for the course.
The aim of the course is to boost your confidence in a challenging and exciting environment. There will be a spinal nurse and PA on the course to help out with any care needs as well as other volunteers offering a hand, so you will be well supported throughout the week.
The outward journey will be a morning flight from London Heathrow and the group will return on an overnight flight from Colorado. The course will include 6 days of skiing with a rest day and accommodation at the resort. Flights, ski hire and ski passes are also included but extra money will be needed for evening meals and participants will need to make their own way to and from Heathrow.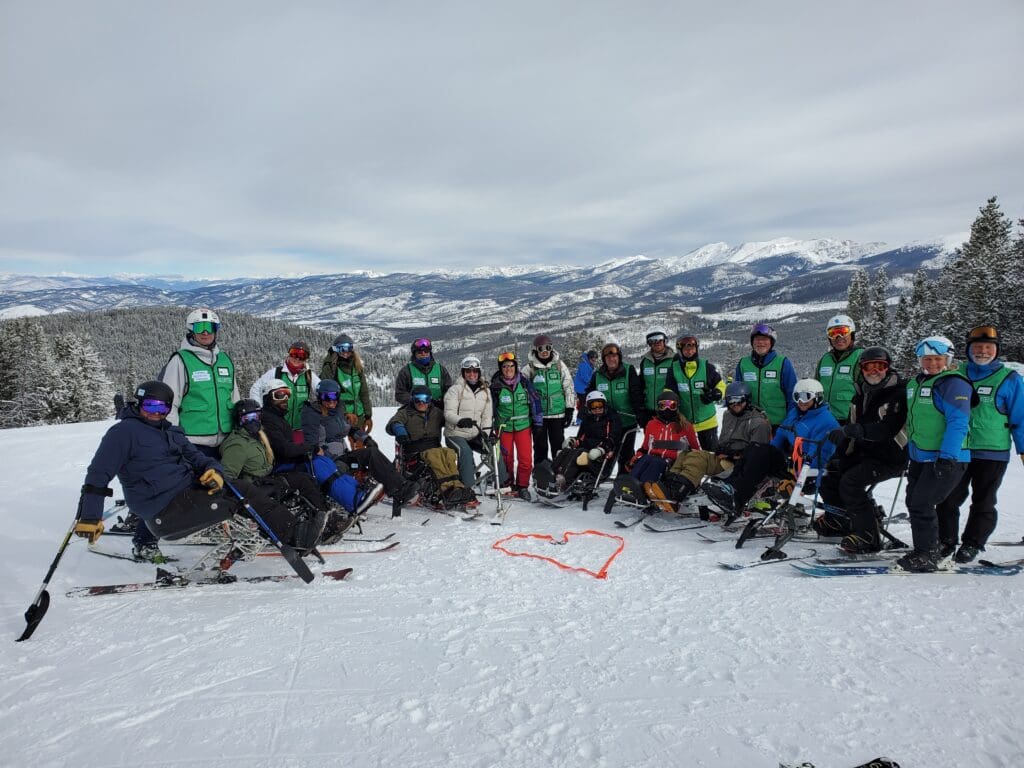 Contact
If you would like some further information please call the courses team on 020 8875 1805 or email us.
Interested?
Unfortunately we are now closed for applications, Please check back to apply for courses in 2024.
Donation
Back Up relies on the generosity of individuals and companies to fund our programme of courses. Each year we ask all course participants to make a suggested donation towards their place for the ski course.
There is a suggested donation of £1,599 for this course. But we understand that making this donation isn't possible for everyone so please don't let money concerns stop you from applying: we never allocate or refuse a course space based on your ability to make a donation. We can discuss various different ways of covering the cost, including payment in installments, fundraising, or simply donating what you can afford. If you are worried about this aspect of the course then please reach out to the team using the contact details below and we can discuss options.
We can also signpost to other organisations who may be able to offer ski experiences if your application is not successful.
If you would like to discuss your suitability for the course please contact the office on 020 8875 1805.