Choosing the right solicitor: Expert insight from Stewarts
26 August 2021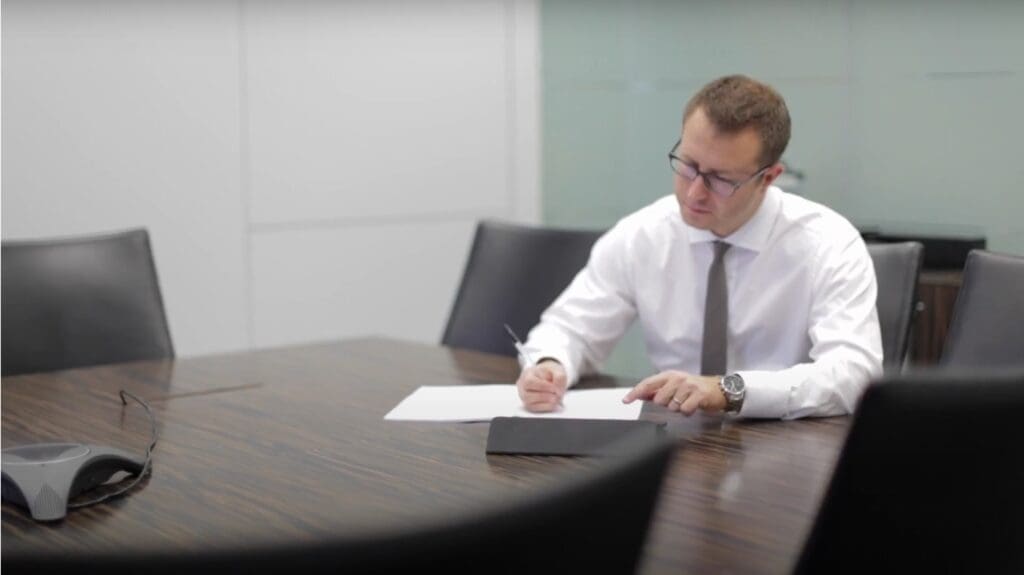 This article was sponsored by Stewarts Law. 
---
Instructing a personal lawyer after sustaining a spinal cord injury can seem like a daunting task. Daniel Herman, a personal injury partner at Stewarts, provides expert insight on what questions you may want to ask a lawyer before instructing them to pursue your case.
Q.) How much experience do you have in spinal cord injury claims?
Spinal cord injury cases are very complex and unlike claims for other, more minor, types of personal injury. They give rise to issues that simply do not arise in lower value cases. I would expect any lawyer instructed to have experience of representing clients who have sustained catastrophic life-changing injuries – such as spinal cord injuries and brain injuries – for at least five years. As an example, I've been at Stewarts for 21years and, during that time, almost every one of my clients had a spinal cord injury or a brain injury (or in some cases both).
Q.) How many cases are you currently handling?
Spinal cord injury cases are very complex and so they require a huge amount of time and attention devoted to them. A low case load ensures a high quality legal service and also enables the lawyer to pro-actively drive cases forward. On the other hand, if a solicitor has a large caseload – as most do – they are unlikely to able to provide the level of service that I believe is crucial in ensuring the client gets the result they deserve. I would recommend asking any potential solicitor how many cases they will be handling in addition to your own case before you instruct them.
Q.) Are you an APIL accredited spinal cord injury specialist?
Association of Personal Injury Lawyers (APIL), recognises experts in spinal cord injury through their accreditation scheme. I was the first ever APIL accredited spinal cord injury specialist.
You may also wish to review the Legal 500 and Chambers directories. These are two independent guides to the legal profession which research and rank law firms by area of expertise and location – both are very well-regarded in the industry and are frequently used by individuals and organisations seeking legal advice to find the right lawyers for them.
Q.) When will you be able to apply for any interim payment?
The fact that cases can take a long time to conclude does not mean you should be forced to wait until the end of your case before receiving any compensation. It is possible to obtain interim payments from the defendant (which are later deducted from the final award). These payments can often be obtained at an early stage in the case. Interim payments are important to our clients and can be used to fund treatment, accommodation, adaptations, care, transport and equipment.
At Stewarts, we are proactive in pursuing interim payments from defendants, and securing an interim payment for our client is one of the main focuses in the early stages of any case. In a significant number of cases, we have secured interim payments of more than £1 million during the course of cases. If interim payments are not available at an early stage, another option is to persuade the defendant's insurance company to fund rehabilitation, care, equipment, accommodation, transport etc via the Rehabilitation Code or Serious Injury Guide.
I would recommend asking any potential solicitor what their strategy would be to secure the funding you will need to continue with your rehab and pay for the care, equipment and other expenses you will likely have once you are discharged from hospital.
Q.) Who would be involved in the case?
You may wish to ask precisely who at the firm will be working on your case and what that person's role is. Will the solicitor you are meeting of someone of similar experience be the one who handles your case? Or will your case be passed onto someone else?
At the appropriate time, your lawyer will instruct one or more barristers, most likely a QC and a junior barrister. At Stewarts, we work closely with barristers who are ranked as leaders in their field by the Legal 500 and Chambers. The relationship between the solicitor and barristers is crucial.
Q.) Are you prepared to visit us at home if necessary?
You'll want to meet your lawyer face to face throughout the case and doing so, especially in the early stages following serious injury, can be difficult if you have to travel to their offices.. We are always happy to travel to meet clients in hospital or in their homes to ensure they do not have to travel to us. In fact I believe it is very important that your solicitor sees you in your home environment
Q.) Can we call you if we have problems?
It's important to find out whether you'll have a direct line to your lawyer. This is important as a prompt response can give you peace of mind. By way of example, all my clients have my mobile number and can call me or text me whenever they have any queries.
Q.) Will you keep in regular contact and how will this be done?
In my view, the role of the specialist spinal cord injury solicitor is to guide their client through the whole process. That will inevitably involve lots of meetings and conversations to ensure that, throughout the case, clients know what their available options are, including alternatives, and what we consider to be the most appropriate way forward. Some clients want to keep in touch via email, others prefer to speak on the phone, and some like video calls or face to face meetings. Ultimately, it should be down to the client.
Q.) On average, what settlements do you achieve for your clients and what investment advice do you give?
It's key to understand a firm's track history of reaching settlements and how they advise their clients on what to do with any settlement to ensure it lasts. Over the last three years at Stewarts we have successfully settled 65 spinal cord injury cases and recovered more than £215 million in compensation at an average of more than £3.3 million per client.
Once a settlement has been obtained, we think it's really important for our clients to receive independent investment advice and we always recommend that our clients speak to advisors who have experience managing the finances of people who have sustained life changing injuries.
We want to help you find the best solicitor for you.  At Back Up we work with a group of legal firms that we trust. We know these firms have a high level of expertise to work with people who have sustained a spinal cord injury. Find out more about our Legal Panel, which includes Stewarts.