Kayak the Great Glen
Location: Inverness, Scotland
Date TBC: This event will be taking a break this year, but will be back in 2019. Date TBC.

Registration:
£150
Sponsorship Target:
£1250
Duration:
6 day trip, with 4 full days kayaking from Gairlochy to Dochgarroch, 5-6 hours per day on the water.
Fancy taking to the waters in a team building event like no other in one of Scotland's finest spots? Look no further – Kayak the Great Glen is back and we want you to be part of this amazing event.
As this is an event intended for each team to include a participant with a spinal cord injury, all aspects of the event are accessible, including the campsite.
Sleep beneath the stars in the beautiful Scottish countryside as you kayak the Caledonian canal. The canal joins Fort William on the west coast of Scotland to Inverness in the east. You'll cover a total of 60 miles, including 22 miles of canal and 4 natural freshwater lochs, including Loch Ness.
A journey by kayak is a fantastic way to travel through the Great Glen. We travel in double kayaks; each kayak manned by one participant with a spinal cord injury and one without, crossing and negotiating lochs, and staying in campsites along the route. This unique experience is one you'll never forget.
Open to everybody, you don't have to be in a pair to sign up! If you're interested, we have plenty of lovely people to pair you up with. Why not sign up on your own and get to know someone whilst working together to complete this challenge?
"What an amazing trip. Each day we left our wheelchairs behind, which gave me a great feeling of freedom. The best bit was surfing the kayaks over the waves. It was an exhilarating experience."

Hannah Hunt, Kayak the Great Glen Participant.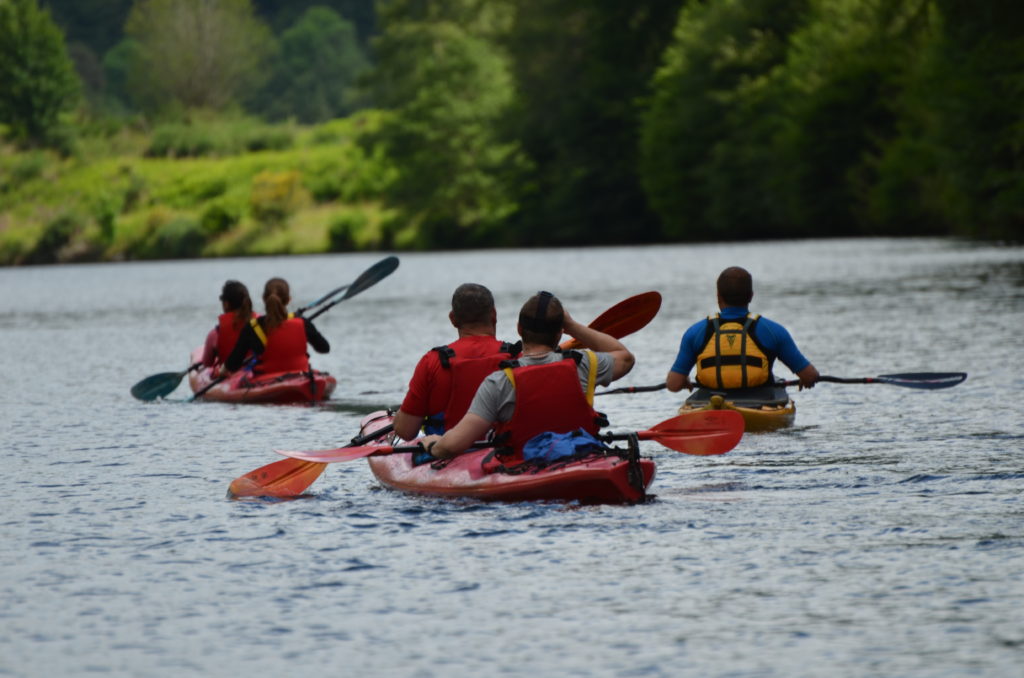 Contact
If you would like to take part in this amazing challenge or would like more information then please give our Community Fundraiser, Kat a call on 0208 8875 1805 or send her an email.