Planning for the future | Ageing with spinal cord injury
5 July 2017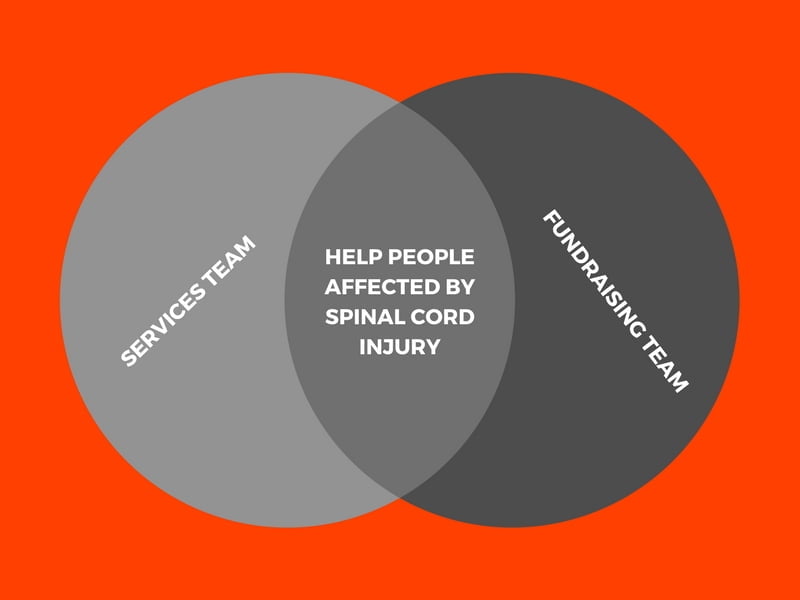 Ever wondered how Back Up plans, develops and funds it services?
As a charity that prides itself on being led by the needs of our service users, Back Up is now starting to look at how we can better support people as they age with spinal cord injury. We have recently set up a dedicated ageing with spinal cord injury working group, with members drawn from both our fundraising and services teams. Working together, the group will ask questions like:
What more does Back Up need to do for people who have been living with spinal cord injury for many years, and now find themselves having to make important readjustments to their lives?
Can we support them using our existing services, or do we need to find new ways to support them?
How much will these things cost and how will we pay for them?
Are our plans sustainable (practically, financially) in the long term?
From Back Up's point of view, it is very important that the fundraising and services team work together: services staff are best placed to know what kind of support we should be offering, but the fundraising team will have a better sense of how much these things will cost and whether or not we will be able to fund them.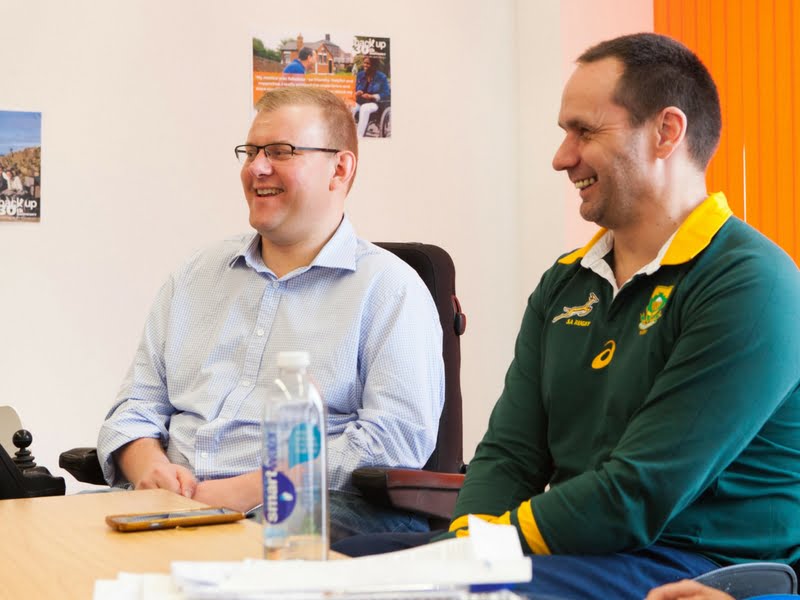 And a large amount of research goes on behind the scenes to inform funding bids to grant-making trusts and foundations, and other potential donors – it's quite staggering in fact! It's not just a question of asking for money: we have to present a distinctive need that is currently not being met and show that Back Up has the tools and the staff to address that need, ultimately resulting in transformational, long-term changes to people's lives.
That's why Back Up's fundraisers have to become organisational experts who understand the needs of people with spinal cord injury just as well as the services team. Like everyone else in the Back Up community, they are interested, passionate and involved in what happens. One thing drives us all: helping people affected by spinal cord injury.
The new working group will be chaired by Back Up's Big Lottery and Major Grants Fundraiser, Jonathan Ashton, and it will meet for the first time in July. Thereafter, it will get together on a quarterly basis. It is hoped that, in the long run, this will lead to new, specialised services at Back Up that will contribute to the positive adjustment and quality of life of people as they age with spinal cord injury.
Everyone involved in the group is listed below. If you are interested in finding out more about our work, please contact our Trusts Manager, João, or phone him on 020 8875 1805.
Ageing with spinal cord injury working group (membership)
Jonathan Ashton (Chair), Big Lottery and Major Grants Fundraiser
Andy Adamson, Back Up to Work Manager
Andrew Dickinson, Family Outreach and Support Coordinator
James Marshall, Trusts Fundraiser
Polly Nabarro, Mentoring Manager
Beth Scrimshaw, Head of Services
João Silva, Trusts Manager
Ally Ward, Courses Manager