Back Up Star – Shaun
17 September 2019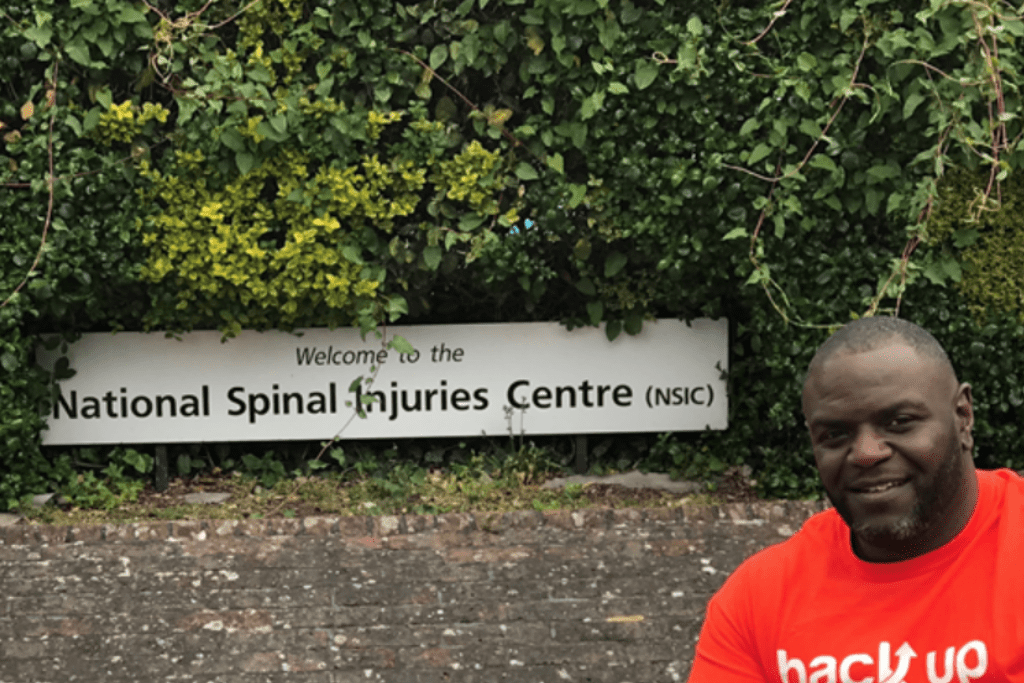 We're absolutely delighted to introduce Shaun as our first ever Back Up Star. Every month, we will be celebrating one of our volunteers who has gone above and beyond to support our vital services. We decided to nominate Shaun as our first Back Up Star because over the past year he has volunteered regularly as a wheelchair skills trainer at the National Spinal Injuries Centre, Stoke Mandeville. By delivering these sessions, he has helped over 60 people learn the wheelchair skills needed to live an independent life.
Shaun was injured in a motorcycle accident over 19 years ago, so he brings a lot of experience to his wheelchair skills sessions. He also put a lot of effort into running the first ever Stoke Mandeville Wheelchair Skills Extra Treasure Hunt. Shaun's wheelchair skills session participants had fun solving riddles and answering questions about the local area whilst pushing around the outside of the Centre. With Shaun's help they were able to put their wheelchair skills into practice at real locations. One participant said "a highlight for me was definitely learning to get up curbs".
Shaun and his wife recently had a baby daughter. Although life is hectic at times, he still finds time to volunteer with Back Up.  His experience and support helps newly injured patients grow in confidence.
"He was very patient and really helped boost my confidence".
– One of the patients Shaun supported
On behalf of everyone at Back Up, we'd like to give a huge thank you to Shaun for his ongoing support – and congratulations on being our first ever Back Up Star!
Do you want to learn more about volunteering as a wheelchair skills trainer? Get in touch with Andy.
If you want to hear more fantastic stories from Back Up – including out monthly newsletter – be sure to keep in touch with us!