Volunteer in the office
If you would like to share your skills, gain valuable experience, and help people affected by spinal cord injury in a warm and welcoming environment, why not volunteer at Back Up's office?
We are looking for volunteers to help out with admin, fundraising and marketing support. Whether you have a particular set of professional skills to offer, or enthusiasm and time to help out with general administration, we would love to hear from you.
We are based in Wandsworth, South West London and our offices are wheelchair accessible. Agreed expenses will be reimbursed.
We love people coming in who are willing to turn their hand to anything and everything in the office – you don't need previous experience. If you can come in for a day, an hour, for a week or for a regular slot, then we have something to offer you.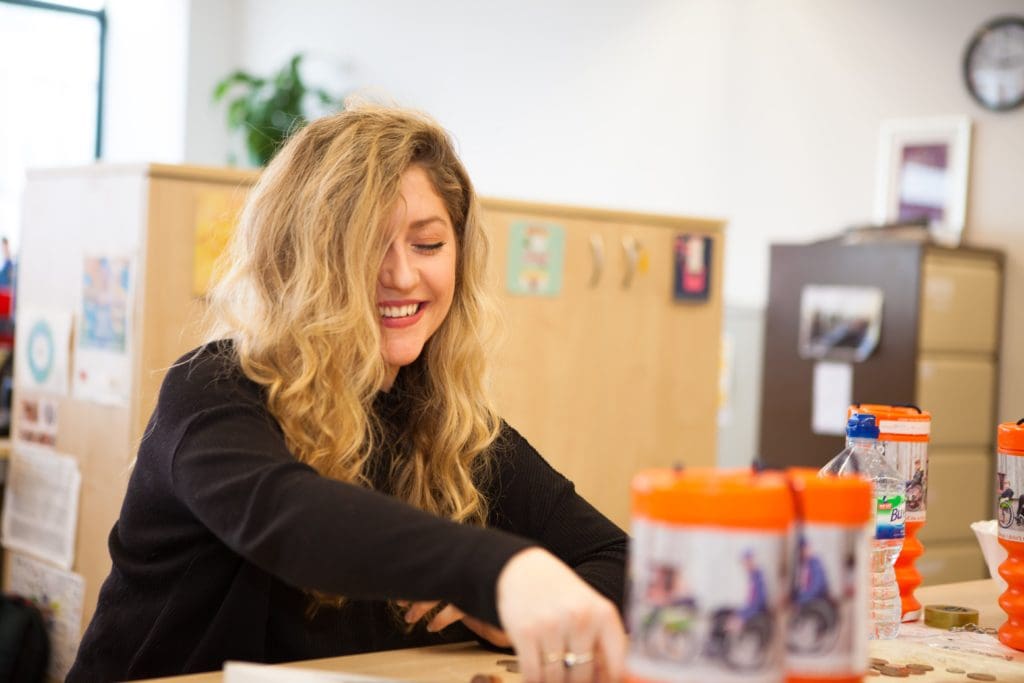 Fundraising and Major Events
Be an integral part of the fundraising team helping organise, prepare and deliver our major events throughout the year. Use your creative and organisational skills to support each of the events, all varying in style and audience. The money raised through our events ensures our services can continue to help people with spinal cord injury to open their eyes and to look forward to a positive future.
Finance and Operations
You will play a supportive role in ensuring that financial, operational and HR processes are maintained and developed, thus supporting the sustainability of Back Up and helping the wider team by enabling them to have good information in a timely way and to work in a pleasant and efficient working environment. To find out more about supporting the finance team, please download the role description below.
Photographers and filmmakers
We need high-quality photos and film material to document and promote our UK-wide activities. If you're a professional or good amateur photographer/film-maker please get in touch with communications team on 020 8875 1805.
"I hadn't worked in a while, so the idea of volunteering in the office initially made me nervous. But actually, it was the best thing for me. It's given me structure and helped me get back into the world of work. I can use my skills in a safe environment, surrounded by supportive people, many of them with injuries like mine. "

Tracy, office volunteer
Contact
To find out more about our volunteering opportunities, please get in touch with Aneta on 020 8875 1805.