Support children at school
Are you passionate about ensuring children and young people with spinal cord injury are fully included at school? If you have a spinal cord injury yourself and want to support children and young people to fully participate in school life, becoming a school advocate is the role for you!
Being a school advocate involves:
Visiting children and young people at hospital or school
Delivering presentations and workshops to students and staff to raise awareness and understanding of spinal cord injury
Promoting the voice of the child or young person
Working as a collective team with other professionals and organisations, supporting the child/young person's individual needs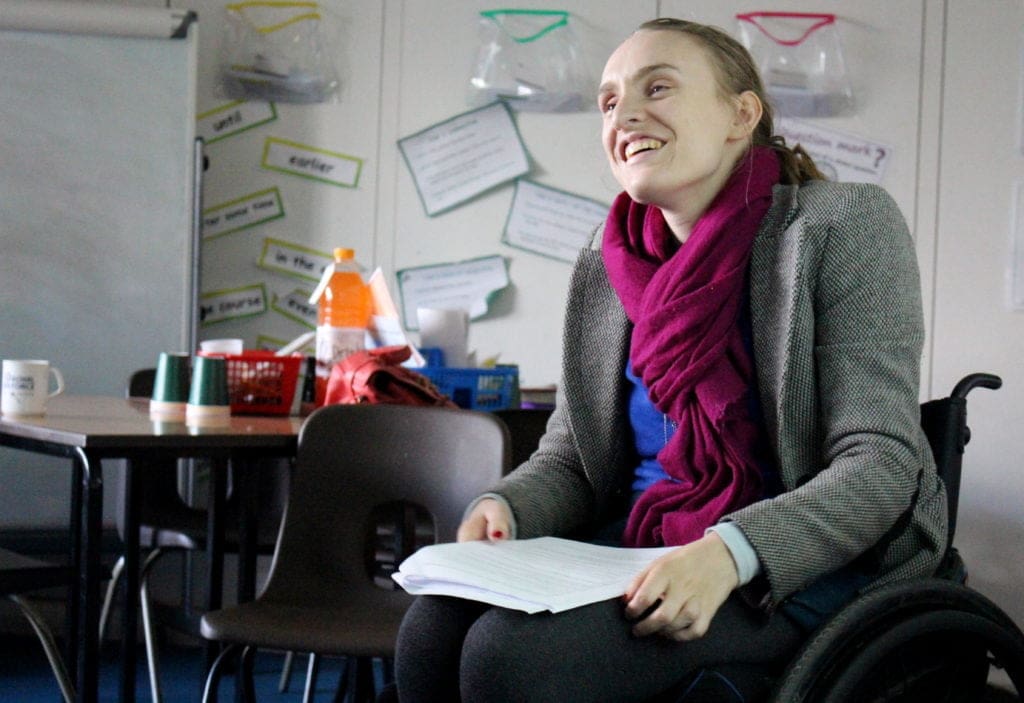 Contact
Our next training weekend is being held in Autumn 2018. If you'd like to chat more about the role or apply, please email our Schools Inclusion Coordinator Jo with your completed application form or call her on 020 8875 1805.