The Ultra Challenge Series 100 / 50 / 25km
Location: A number of locations, full details below

Registration:
25km/£40, 50km/£60, 100km/£80
Sponsorship Target:
25km/£175, 50km/£275, 100km/£425
Distance:
25km/50km/100km
Accessibility:
Suitable for wheelchair users, restrictions may apply
Walk it, jog it, or run it! Ultra challenge is supported by Action Challenge to bring you a fantastic series of UK wide opportunities for all levels of fitness. Whether you set out from London towards the coast, or make a weekend of it on the Isle of Wight – we want you to push yourself further in 2017 by walking, jogging, pushing or running a full 100 km distance. With some training, our support and some excellent grub along the way, it's totally achievable. They also have shorter options available including 50 km and 25 km so whatever your level of fitness, there's a challenge here for you. Join as a team or as an individual, and fundraise for Back Up's vital work.
To find out more and to sign up, please visit the Action Challenge website.
London 2 Brighton: 27-28 May 2018
The tented village is full of anticipation. There's 100km, 56km or 44km of paths and trails with expert support to get to the Brighton finish line – where an overwhelming sense of elation awaits.
Read more and register on the London2Brighton website.
South Coast Challenge: 25-26 August 2018
The newest ultra challenge takes on some of England's finest scenery. It starts in Eastbourne, up the infamous Beachy Head, on through the Seven Sisters Country Park and along the South Downs Way. Brighton, the Devils Dyke, stunning views, sunset and sunrise all lie ahead before the Cathedral spire of historic Arundel comes into view and the welcome finish line beyond.
Read more and register on the South Coast challenge website.
Thames Path Challenge: 8-9 September, 2018
The Thames Path Trail is unique with 100km, 50km, or 25km distances available to participants. The varied and beautiful scenery that's steeped in history is a superb backdrop for an ultra challenge and their 'festival' of endurance events.
Read more and register the Thames Path challenge website.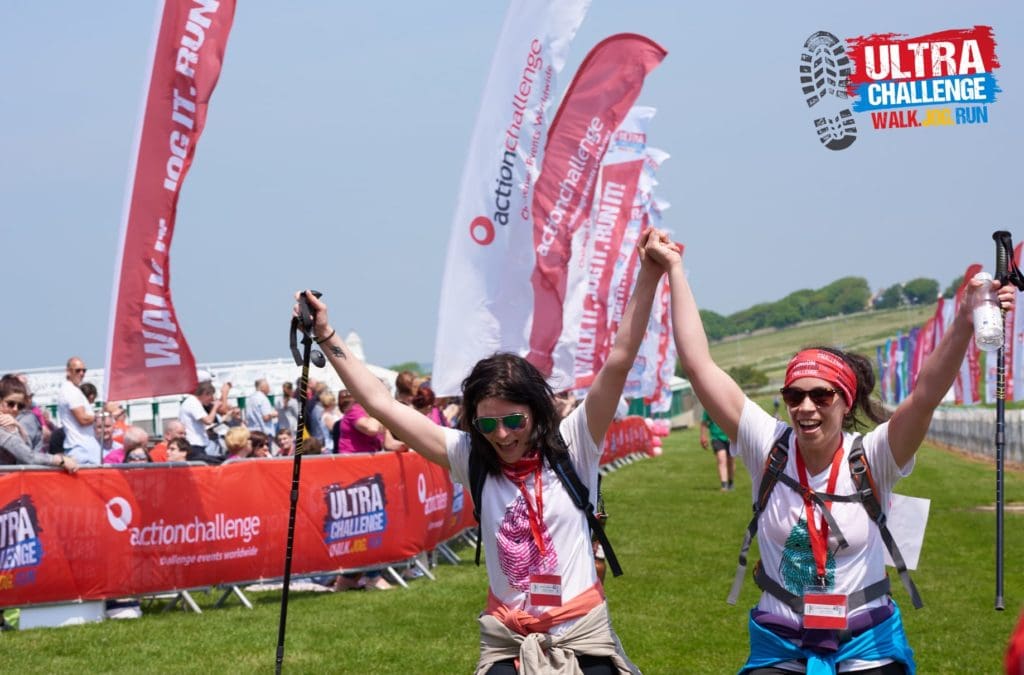 Why join the Back Up team?
You'll receive lots of support from our lovely fundraising team with regular updates, hints and tips to help with your preparation and targets
We'll provide you with a bunch of goodies to help you reach your fundraising goal
You'll receive one of our brightly coloured Back Up T-shirts/running vests to make sure you stand out.
"Taking on this challenge was my biggest achievement, even with the struggles I had at 84km. The will power to complete and support I had helped. I powered through the pain and completed it in 23 hours and 40 mins."

James Slater, London to Cambridge challenger
Contact
If you would like to take part in this amazing challenge or would like more information then please get in touch with Alex, or call her on 0208 8875 1805.