Santa Run
Location: Battersea Park and The Lighthouse Battersea
Date: Saturday 8 Dec 2018
Time: Santa run starts at 10am, Christmas party from 11am.

Registration:
£20 includes Santa suit and Santa medal for all finishers, half price for under 12s
Sponsorship Target:
£100 for adults, £50 for under 12s
Distance:
5k
Accessibility:
Fully accessible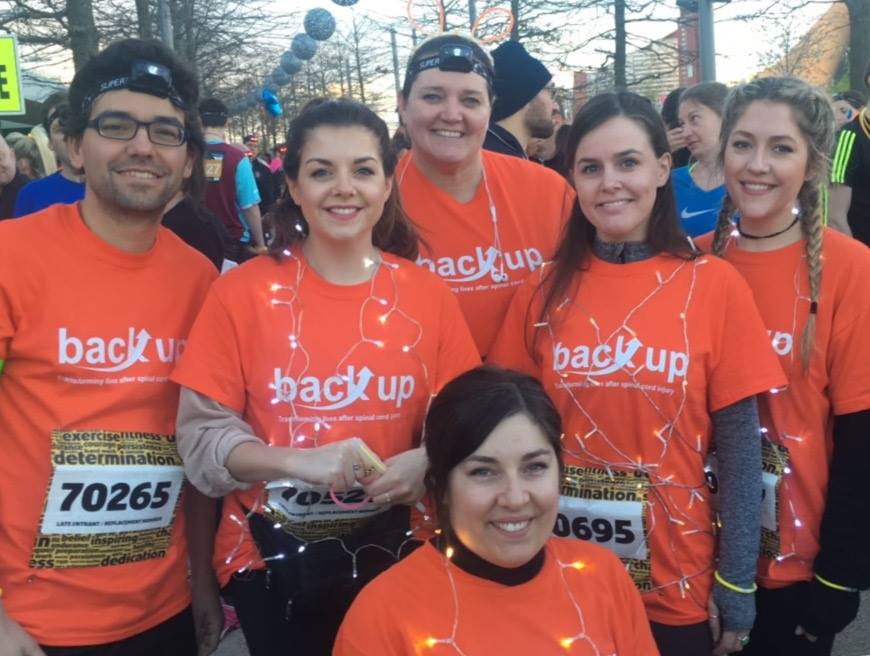 Join 2,000 others Santas in the annual 'Red & White' 5k festive fun run around Battersea Park.
The Battersea Santa Run is a long standing community event that welcomes runners, walkers, wheelchair users and children to enjoy the festive fun.
Following the run, you're invited to join Back Up's Christmas party at The Lighthouse where you can enjoy carols, Christmas stalls and lots of family fun!
Our Christmas party is available to everyone whether you're taking part in the Santa run or not.
We will be taking photos and videos at the Back Up Christmas event for use in Back Up's fundraising and marketing materials. If you want to find out more about how photos and videos will be used, or if you're attending this event and do not wish to be featured, please contact our events team using the details at the bottom of this page.
To apply for a place, download and fill in the application form at the bottom of this page and send it to Beth, and you can pay your registration fee below.
Contact
For more information get in touch through email or call 020 8875 6774.
Supported by