Parallel London
Location: London
Date TBC: Date TBC

Registration:
£25
Sponsorship Target:
£150
Distance:
100m/1km/5km/10km
Accessibility:
Fully Accessible
Choose your challenge – 10km, 5km, 1km, 100m, Super Sensory 1km – and be part of sporting history.
Parallel London is the first fully inclusive and accessible push/run for everyone. Disabled and non-disabled people unite to run, walk, push or be pushed – anything goes. Take your place on the start line at the iconic Olympic Park. All ages. All abilities. No cut-off times. No excuses!
But that's not all. There will also be a family festival celebrating the very best in accessible attractions, from the fun and quirky to the ground-breaking and life-changing. Participate, volunteer or simply cheer.
Whether you are participating or spectating, Parallel London are also hosting a range of exciting, fun and interactive activities on the day. These will include:
food and drink
charity village
technology
arts, culture and literature
family and quiet spaces
fitness and active lifestyles.
Why join the Back Up team?
You'll receive lots of support from our lovely fundraising team with regular updates, hints and tips to help with your preparation and targets
We'll provide you with a bunch of goodies to help you reach your fundraising goal
You'll receive one of our brightly coloured Back Up T-shirts/running vests to make sure you stand out
We'll have an amazing Back Up cheer team to motivate you on the day.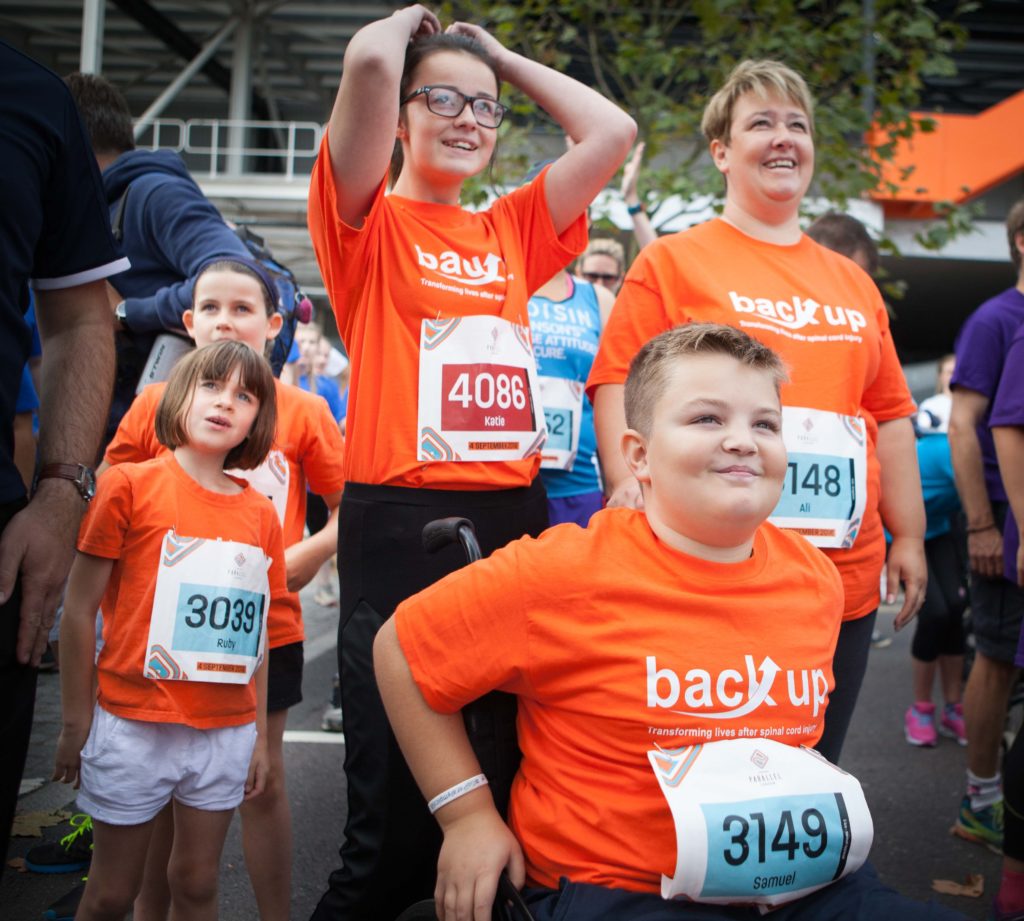 Photography
We will be taking photos and videos at Parallel for use in Back Up's fundraising and marketing materials. If you want to find out more about how photos and videos will be used, or if you're attending this challenge and do not wish to be featured, please contact our fundraising team using the details at the bottom of this page.
Contact
If you would like to take part in this amazing challenge or would like more information then please give Alex a call on 0208 8875 1805 or send her an email.