Great North Run
Location: Newcastle
Date: Sunday 8 Sep 2019

Registration:
£25
Sponsorship Target:
£400
Accessibility:
Suitable for wheelchair users, restrictions may apply
Each year we have an incredible team of dedicated participants take part in one of the world's most popular half marathons. Part of a weekend of sport in the city of Newcastle, the Great North Run is a truly amazing event. Alongside 56,000 runners, the exhilarating 13 mile course takes you through the landmarks and sights of Newcastle before crossing the finish line in South Shields. Get in touch now or fill in an application form to join the Back Up Great North Run team in 2018.
Why join the Back Up team?
You'll receive lots of support from our lovely fundraising team with regular updates, hints and tips to help with your preparation and targets
We'll provide you with a bunch of goodies to help you reach your fundraising goal
You'll receive one of our brightly coloured Back Up T-shirts/running vests to make sure you stand out
We'll have an amazing Back Up cheer team to motivate you on the day!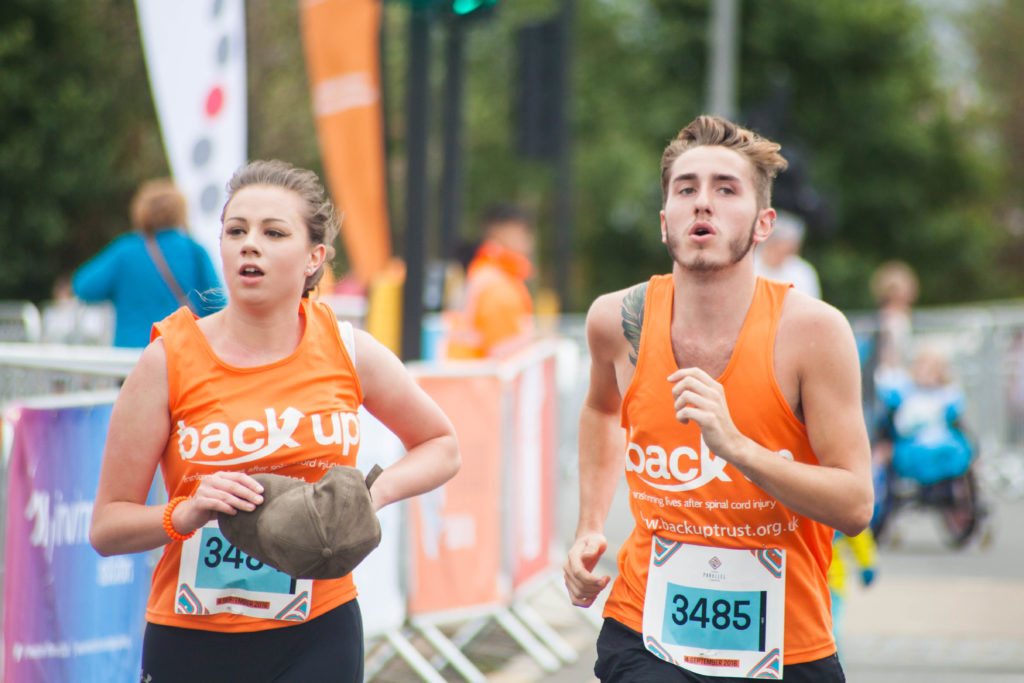 Contact
If you would like to take part in this amazing challenge or would like more information then please give Alex a call on 0208 8875 1805 or send her an email.