Dragon Boat Race 2018
Dates & Locations:
Salford Dragon Boat Festival – Sunday 20 May at 9:30am
London Docklands – Thursday 6 September at 4.30pm
Not suitable for wheelchair users
Back Up's Dragon Boat race events offer a fantastic opportunity to take part in a team building activity in a relaxed and fun (if slightly competitive!) environment. It's also a great way to raise money towards Back Up's work allowing us to reach the 20% of people who aren't currently receiving our support. In addition to the races on the water, we will have some of our volunteers teaching wheelchair skills and building disability awareness through a wheelchair obstacle course.
Sign up to find out if you have what it takes to be the fastest dragon on the water!
There is a small registration fee to cover event costs, and we ask each team member to raise £100 minimum sponsorship or your company can cover everything. Once you have signed up, set up your mydonate page to start your fundraising.
Teams of 12-16
No previous experience is necessary
Both men and women can compete on equal footing
Each team races at least twice over an approx. 300 metre course
Qualification is based on your fastest, not your average time
Fastest teams go through to a head-to-head final.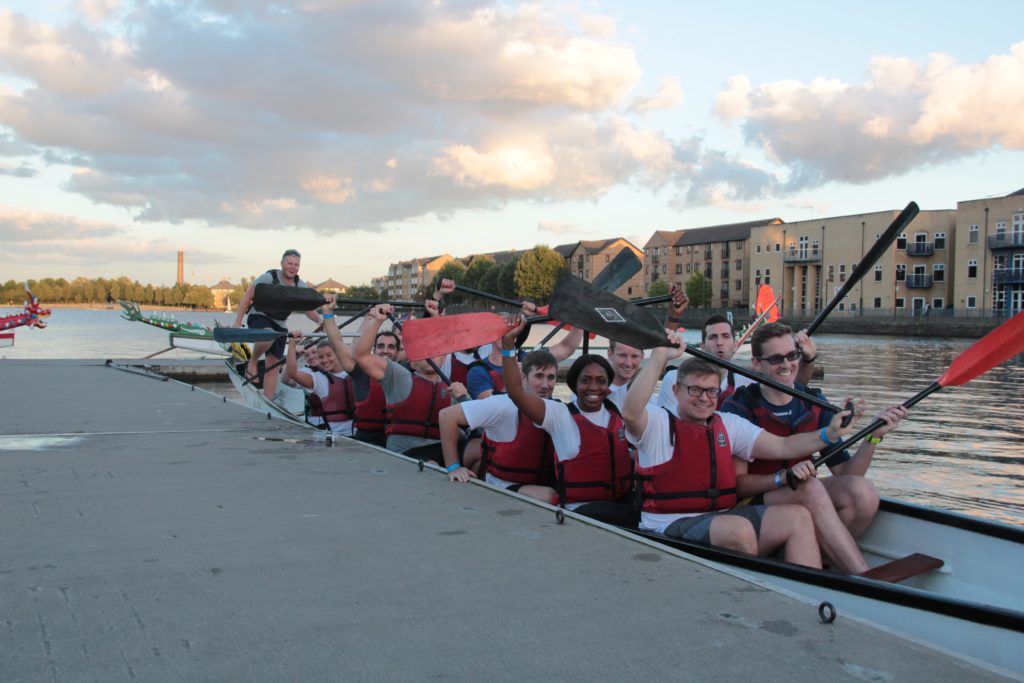 'We had an absolute ball participating in the Back Up Dragon Boat Race and I think we've shown our company what a great charity Back Up is and how we would love to do more with you.'

Dragon Boat race participant
Contact
To find out more and to register interest, please contact Tim by email or call him on 020 8875 1805.