My RideLondon
Location: Anywhere
Date: Saturday 15 - Sunday 16 Aug 2020

Registration:
Free
Distance:
19, 46 or 100 miles or take on your own distance
Accessibility:
This event is fully accessible
We can't all ride together on the roads of London and Surrey on 15 and 16 August. But we can unite in a new way. My Prudential RideLondon is your chance to get on your bike – or scooter, skateboard, trike, tandem, penny farthing, roller skates, unicycle – and take part in the world's greatest festival of cycling, wherever you live and with whoever you like – family, friends or by yourself. It's your ride, your way.
While the Covid-19 pandemic means the festival can't go ahead as planned this year, we want to keep the wheels moving and celebrate the event weekend by encouraging even more people to get on their bikes or handbikes and explore new ways of travelling and exercising in a socially distanced world.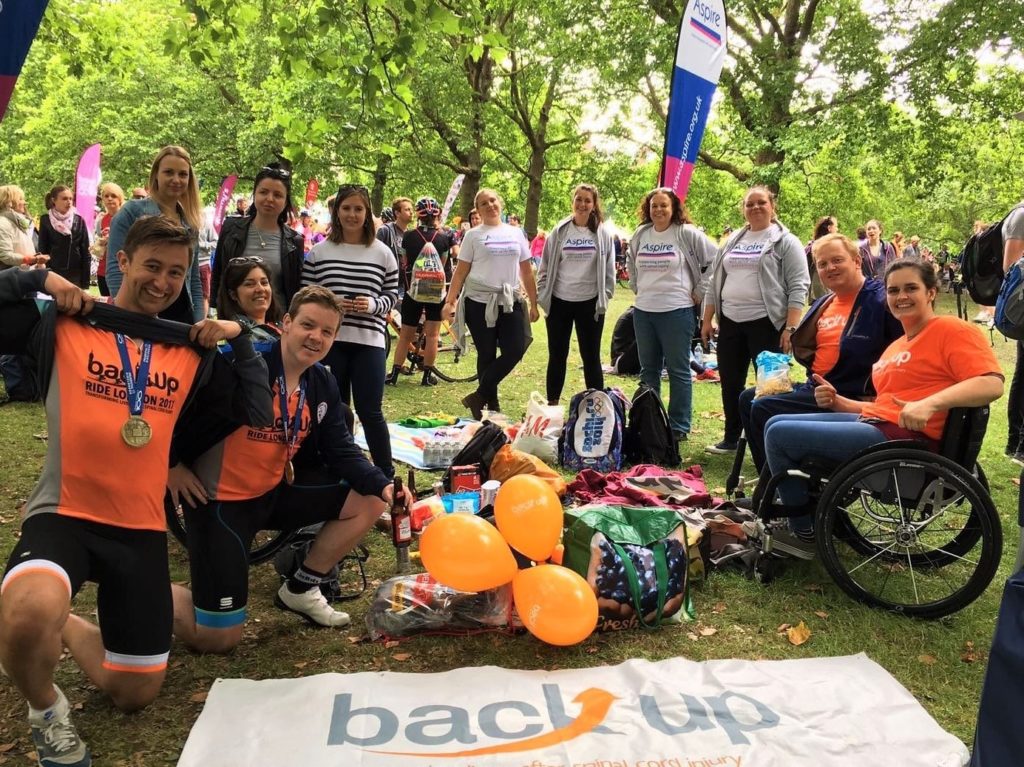 How it works
My Prudential RideLondon is free to enter – all you need to do is follow some simple steps to personalise your experience.
Register
Visit myridelondon.co.uk to register and choose your distance. Just before the event weekend of 15 and 16 August, you'll be able to download the My Prudential RideLondon app – from here you can track and log your ride.
You are invited to complete one (or more!) of four challenges over the weekend: 19 miles for riders in search of a challenge, 46 miles for riders who want to push the boundaries, a more taxing 100 miles for those who want to go all-out or the distance of your choice at My Prudential RideLondon FreeCycle.
Fundraising
Once you sign up, you will be sent a link to setup a fundraising page. You can also spread the word on social media by using the hashtags #BackUp #MyPRL whenever you post about the event.
Participate
Set your wheels in motion and complete your challenge over the weekend of 15 and 16 August! Once you've finished and your challenge has been tracked by the app, you'll be able to download and print your personalised finisher certificate. You can also use our selfie frames to create your own finisher photographs in the spectacular setting of The Mall, the finish of Prudential RideLondon.
Contact
If you would like to take part in this amazing challenge or would like more information, then please give Reece a call on 0208 8875 1805 or send him an email.