Christmas Appeal – Shelly's story

By supporting our Christmas Appeal, you can help us provide our vital work to people like Shelly. Read on to discover how we supported her after spinal cord injury.
I worked my entire life – as a nurse and a dive guide – forever on my feet. I used to run to work, and for fun, but then I started to trip for no reason. At first, I thought it was sciatica. Then in October 2019, I started losing mobility as well as bladder and bowel function.
I was diagnosed with acute spinal cord compression caused by a tumour at T5, mid-chest level. I underwent six hours of emergency surgery and was moved to the James Cook Spinal Cord Injury Unit to begin intensive physiotherapy and occupational therapy.
These things always happen to "someone else", don't they? Sadly, no. The ward was full of people of all ages. Tumours, accidents, infections – we all arrived via different paths but none of us expected to be there.
I cannot begin to explain how it affects every single aspect of your life.
Of course, there are the many physical issues but also the devastating effects on your sense of self, the psychological and emotional effects, to say nothing of the barriers in everyday life that I was oblivious to before I sustained my injury.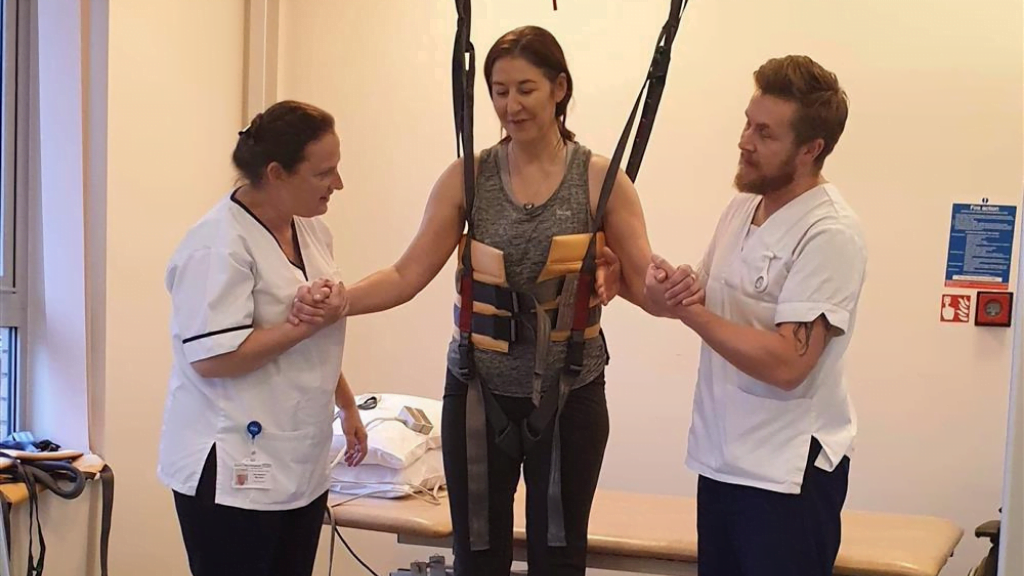 I can honestly say it was the hardest year of my life. I was in the midst of the first Covid lockdown and all services in my area were being redirected to Covid patients. I had no idea who could help me or how to access support. I had always been very independent but I was struggling very badly indeed – I was in crisis.
I reached out to Back Up in total desperation, and it felt like someone had caught me.
I was paired up with a suitable mentor, Kim. She was trained by Back Up to provide life-changing support, and she was amazing! Kim had been through a similar trauma to me and had the experience and expertise that comes of living with a spinal cord injury for a number of years. Talking to her helped me so much that I cannot even express it. Kim really helped me advocate for myself at a time when I felt powerless and unheard.
She also encouraged me to enrol on a Back Up Multi-Activity Course. Back Up runs brilliant confidence and skill building courses for both wheelchair users and those who use walking aids. It's all about challenging your perception of what's possible in everyday life through a wide range of life-affirming indoor and outdoor activities.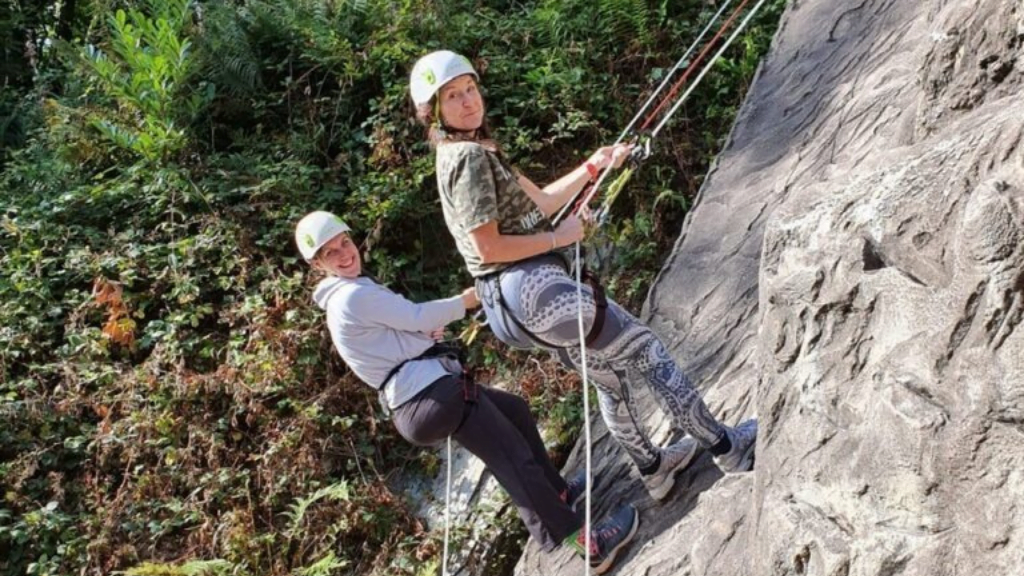 I was really nervous beforehand, but it was an amazing week of pushing our boundaries with activities including canoeing, abseiling, zip wiring, wheelchair skills, and recumbent -cycling. Connecting with other participants on the course was invaluable.
I'm so grateful that Back Up encouraged me to engage in the amazing source of strength, creativity and support, to say nothing of the love and laughter, that is the spinal cord injury community.
I really feel that what Back Up does isn't extra, but essential. The support, information, and education that Back Up offers makes all the difference following what will most likely be the most traumatic life event that an individual experiences.
I will forever be so grateful for how Back Up has supported me – and continues to. Every four hours, another person will find out that they have a spinal cord injury. I would love it if you would be able to donate today and join me in supporting Back Up.
PLEASE GIVE GENEROUSLY THIS CHRISTMAS
Thank you and Merry Christmas from Back Up.