Siby's story: Rediscovering my active lifestyle
1 March 2022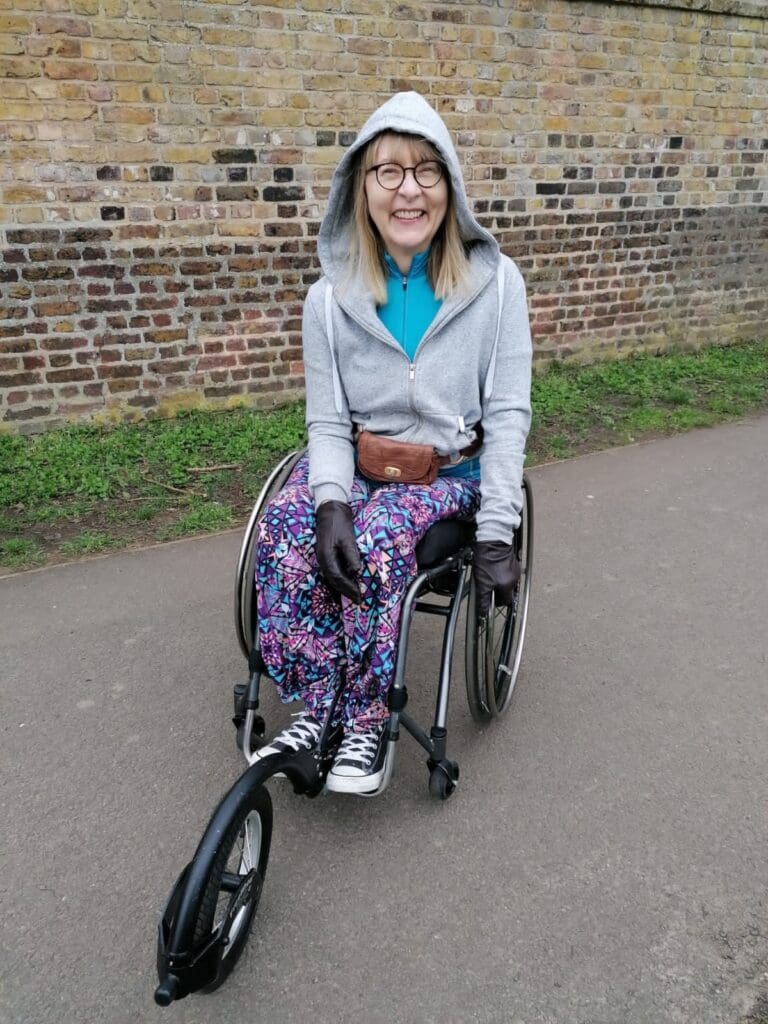 We spoke to our fantastic long-standing supporter, Siby, about her experience of lockdown and how the Spinal Circuit helped her to rediscover an active lifestyle.
An active young person, Siby's life changed when she sustained a complete spinal cord injury at T12/L1 following a road traffic accident.
"All of a sudden I had to use a wheelchair. Being quite slow and feeling like I wasn't able to do anything was depressing."
Following her injury over 25 years ago, Siby attended one of our water-skiing courses and went on a Back Up sit-skiing course to Colorado. She found a new zest for life.
"It changed my life, it literally changed my life."
Siby has been an active member of the community ever since. Active being the key word.
She was playing tennis, enjoyed skiing with her children, regularly attended yoga and gym classes and was a keen cyclist. She even rode from London to Paris in 2016, raising over £5,500 for Back Up and Aspire.
"I trained from October until June for the London to Paris ride. Everything and anyone in my life took a back seat!"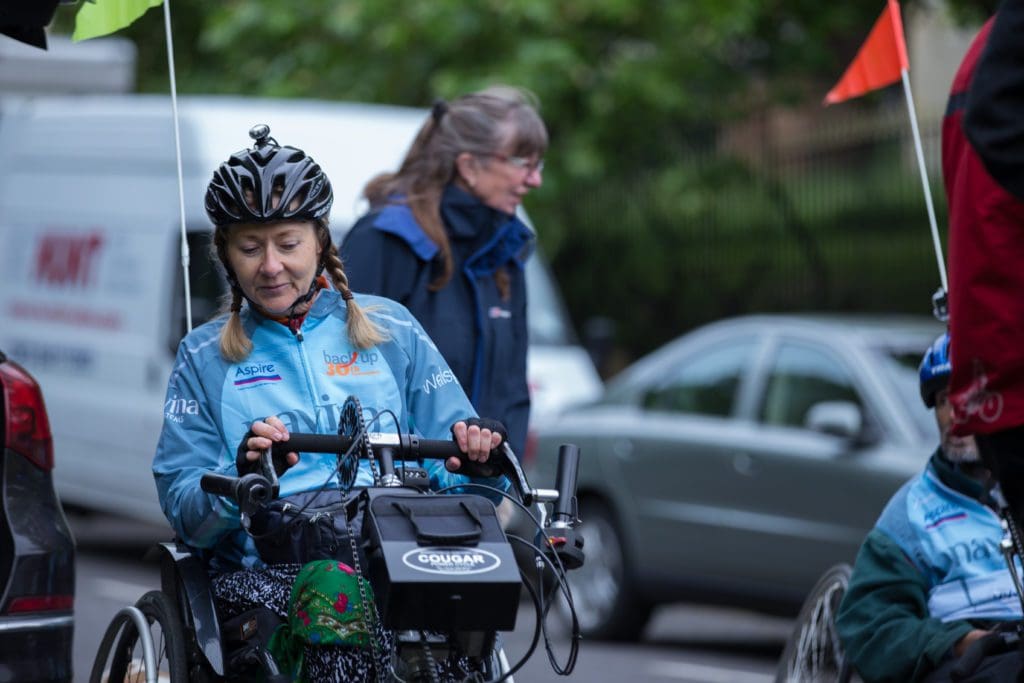 Injury, lockdown and the Spinal Circuit
But in 2018 and 2019 Siby broke her right leg, putting a stop to her active lifestyle. Compounding that, the first lockdown was introduced in 2020 and, amongst work and not being as active as she was, the amount of exercise Siby was doing was at an all-time low.
"On the days I work, I get up at 5.30am. When I get home, I'm exhausted. When I heard about the Spinal Circuit, I thought it would be a good thing to do following the lack of exercise."
The Spinal Circuit challenges participants to set a target distance and run, push or walk regularly during March to achieve it.
Siby went out twice a week up and down the Grand Union Canal.
"I loved getting outside. At the halfway point, I routinely met up with a friend of mine who brought coffee and cake. We never saw each other twice a week until the Spinal Circuit."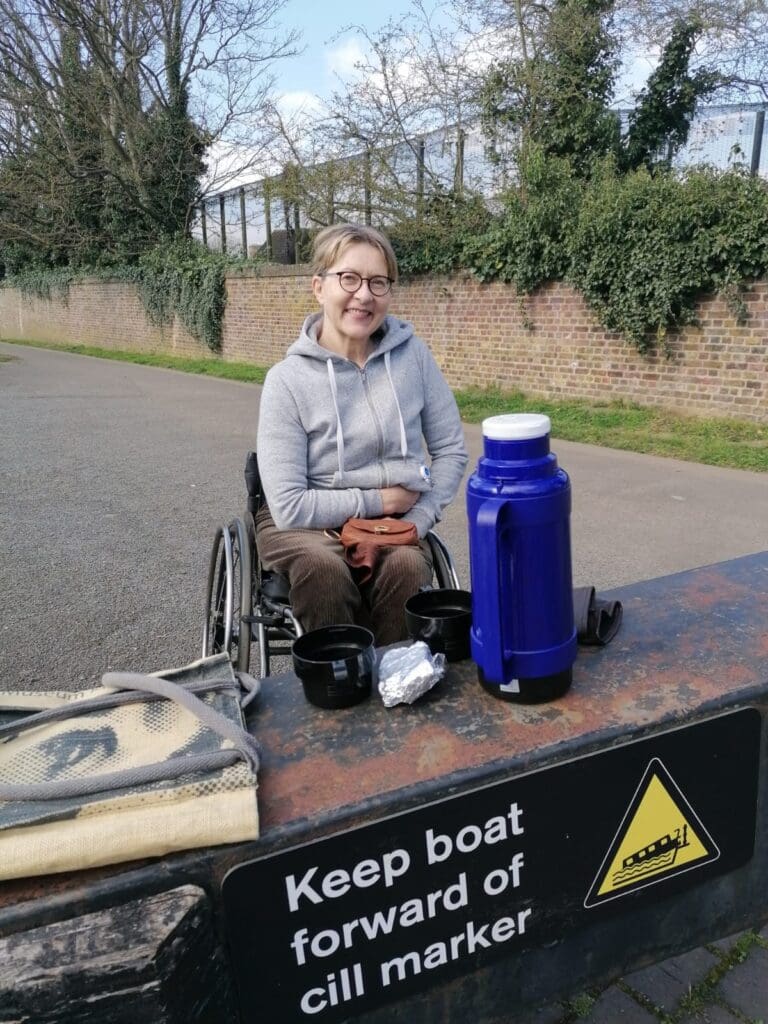 The structure that meeting a friend gave Siby was a real motivator to go out regularly.
"When you just go out by yourself you put it off, but when you have a time frame and someone to meet you just go."
"Definitely do it!"
Unfortunately, Siby is unable to take part in the Spinal Circuit this year. But she offered some sage advice to anyone thinking about it.
"I would say to definitely do it! Set yourself a target that you can reach – don't go too mad. Mine was 20km, not 200km. Tell people you're doing it and you will be committed to doing the challenge and the fundraising."
With her retirement approaching in September, Siby is looking forward to continuing her active lifestyle. She's planning a trip to Germany to see her close friend and spend time in the German countryside. She also has a new car which was chosen with a view to fitting her tennis chair in it easily.
And the Spinal Circuit 2023 is very much in her sights.
"Next year I will take up the challenge. It's great fun and good exercise!"
Our Spinal Circuit challenge in March gives you the opportunity to set yourself a goal and get active to achieve it. All whilst supporting Back Up's vital work. Sign up today and rediscover being active.