Tim's story: Learning to adjust to my new life
7 November 2018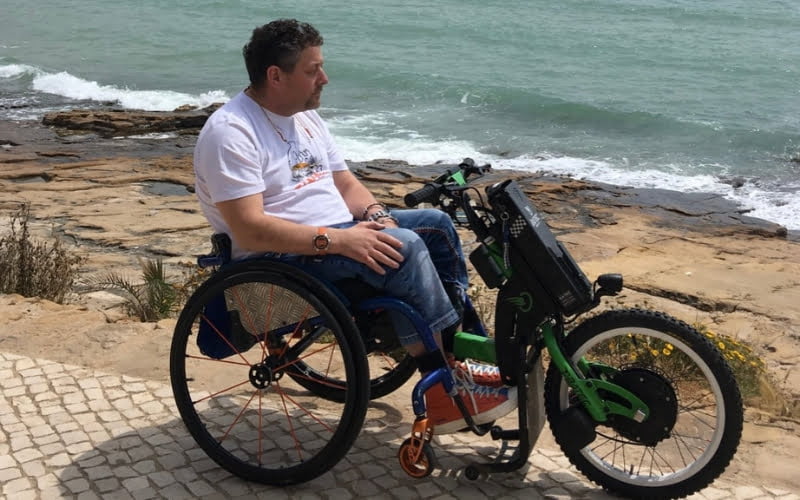 A motorbike accident in 2009 left Tim with a complete spinal cord injury at C6/7 level. During his rehabilitation, Tim felt confusion more than anything. He didn't understand why this had happened to him and had no idea how he would ever adjust to his new life.
Tim says: "When I was in intensive care, I remember looking out of the window and seeing a tree sway in the wind. I started crying because I knew that there was no way I was going to be able to climb a tree again."
Tim realised that life had changed irrevocably. "There was one night when my nurse left to help someone else, and I started getting fluid in my lungs. With a tracheostomy, you can't clear your throat and that really scared me. I think I just realised how vulnerable I was."
Before his injury, Tim was running his own business and had recently got married. "I was a workaholic, something I only know now because of what's happened. I worked hard but also used to go out to dinner, parties and the theatre. We were even trying for a baby."
It was gut-wrenching for Tim when he realised that the life he'd known might have to change, but this only made him more adamant to find a new way to get on with his life.
"From very early on, I made a bucket list of all the things I used to do and wanted to do again. The problem was that I didn't know how to do them or where to start. That was the bit that used to upset me the most," Tim says.
Tim felt stuck at home and isolated, especially when his wife went back to work. It felt like everyone was going back to their lives, but he was being left behind. It was during this time that Tim received a call from Back Up, and this conversation motivated him to go on one of our multi-activity courses.
"I threw myself into the course and it was amazing. It changed my perception and made me believe in myself again. I had always wanted to be able to do everything I used to do before my injury, but I didn't know where to start. Back Up showed me how I could live my life again."
Tim's confidence soared after the course. Speaking to other people with a spinal cord injury showed him that – with the right mindset and adjustments – having a job, going out with his family, and doing outdoor activities were all still possible.
"It was a turning point that had a massive impact on me. I'd found somewhere where I could soak up all this knowledge and it really helped bring my zest for life back.''
He knew he'd have to approach things differently, but he also realised that a full, happy life was still possible.
''My family could see the change in me when I returned home too. I think it was especially important for my wife because she knew that I was going to be okay. It was like the old Tim was back, so it was a significant moment for her."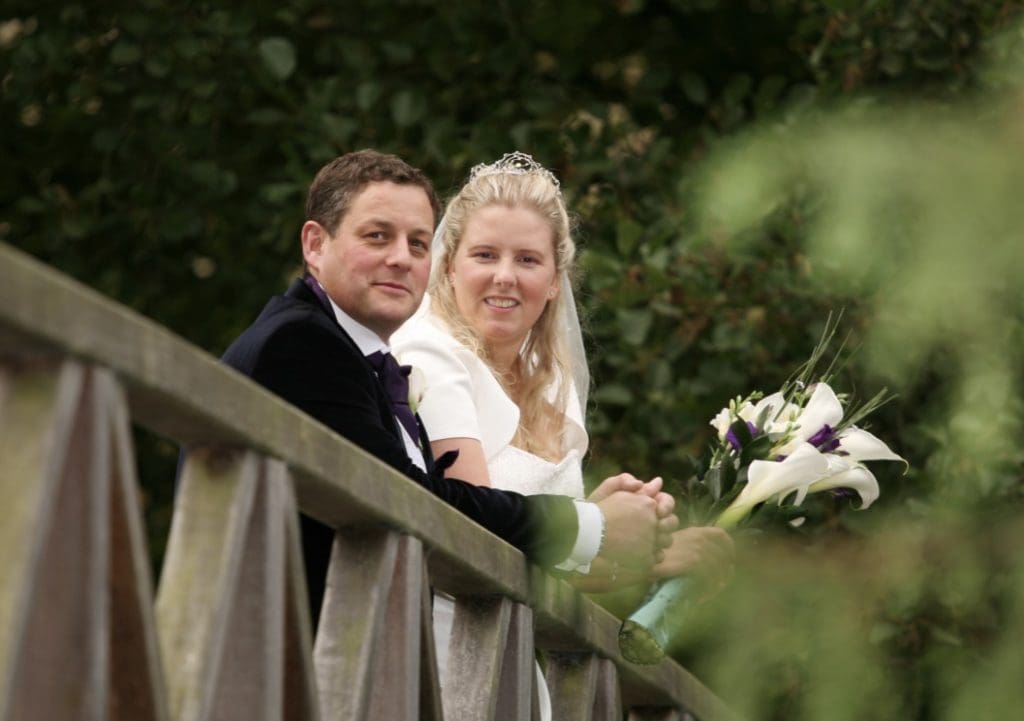 Tim recently decided that he wanted to take on a big physical challenge to give something back.
"I'm going to push the Camino de Santiago de Compostela in September 2020. The 500-mile route is a popular pilgrimage from France across the Pyrenees into Northwest Spain that finishes in Santiago. It can take a non-disabled person a couple of months so it's a huge challenge."
Tim is raising money for four organisations who have a made a big difference to his life – Back Up, Canine Partners, and both of his sailing and rugby groups. "Instead of just raising money, I've given myself targets. With Back Up, for example, I want to be able to pay for at least five people to go on a multi-activity course."
Things have completely changed for Tim since he met Back Up.
"They have given me my life back. I've made some life-long friends and I wouldn't have the quality of life that I have now without their support."
Tim believes his injury has helped him become more understanding and accepting of changes. He's also been able to spend more time with his family.
"I was able to spend time with my son during his teenage years and take him to his football training. I'm busier now than I've ever been but I'm also happier and more content than I was before."
Do you want to find out more about attending one of our residential courses? Please contact Merryn on 020 8875 6741 or drop her an email. If you'd like to fundraise for Back Up or find out more information, contact Janet on 020 8875 6760 or send her an email.