Our annual report and accounts
Our annual report shows the different ways we've helped people affected by spinal cord injury over the past financial year. It details how we've made progress against our strategic aims, how and how we've funded our work.
Key facts
Over 1000 people were newly injured last year. We registered 825 new people with spinal cord injury to receive our support in 2015-2016
584 people received training in wheelchair skills with 91% increasing in confidence and 96% learning new skills
77 people took part in a Back Up course with 100% saying they would recommend our courses to a friend
138 people were matched with volunteer mentors. 97% of people receiving mentoring felt more able to cope with their situation as a result.
Download our annual report and accounts from the last three years: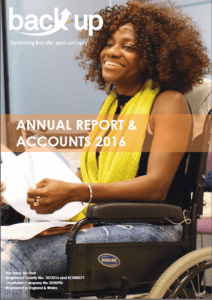 Annual report & accounts 2016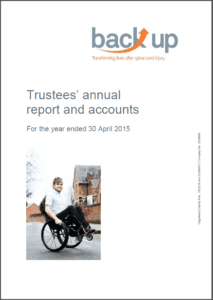 Annual report & accounts 2015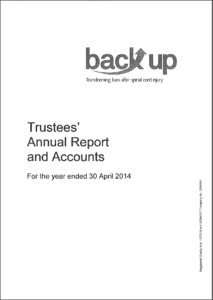 Annual report & accounts 2014